A commercial tenant can be anyone from a sole proprietor with a small, growing business to a major multinational corporation.
Click any of the questions to view the corresponding answer.
What is a commercial lease?
A commercial lease agreement is a contract for a business to rent an office space or other business property from a landlord. The term 'commercial' simply means that the lease is for business activities rather than housing.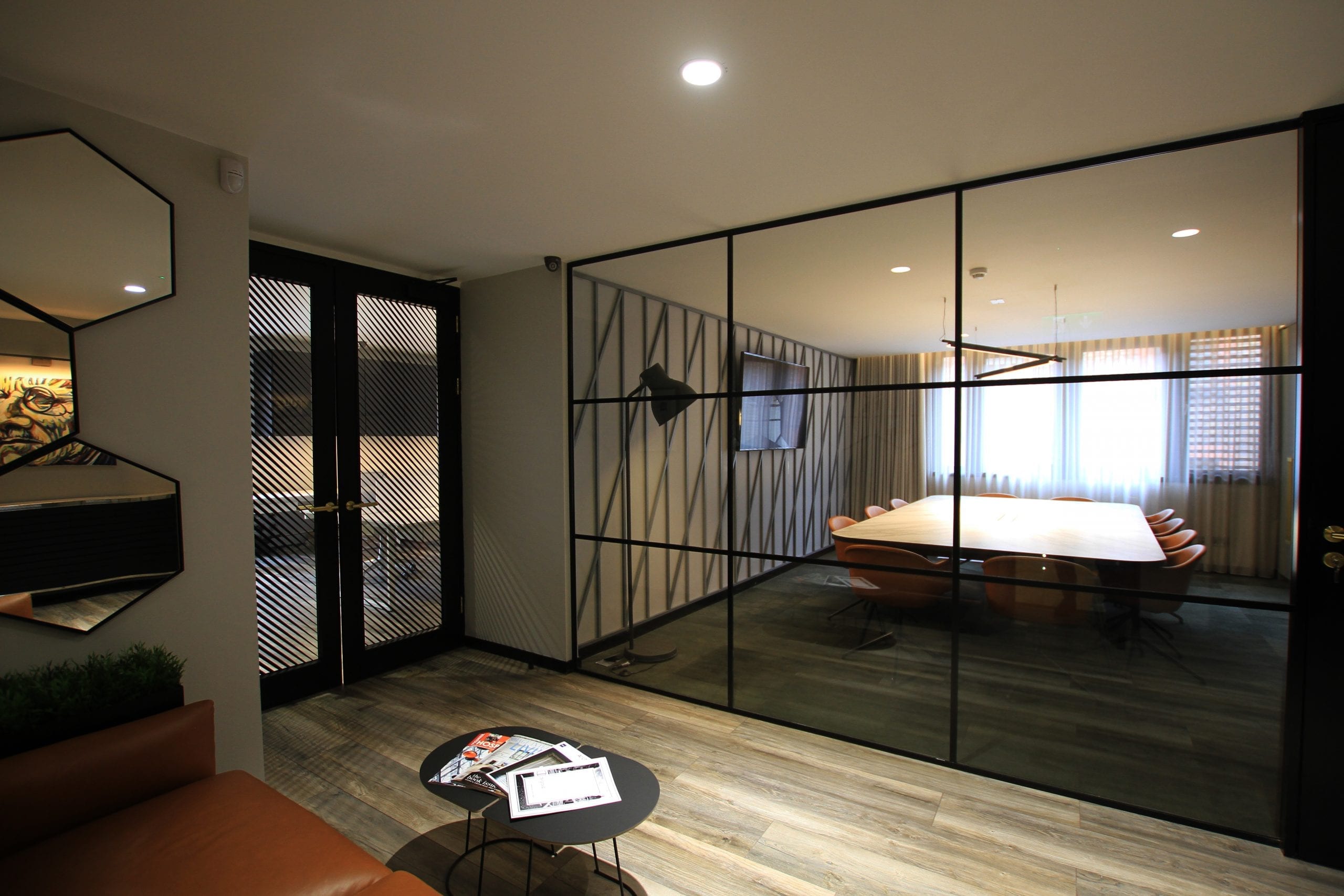 A commercial tenant can be anyone from a sole trader with a small, growing business to a major multinational corporation. In addition, commercial leases are much more customisable than other leases. While most residential leases use very similar language, you must carefully negotiate and review a commercial lease to ensure that it contains everything you think it might, or everything you'll need.
What facilities do commercial leases provide?
When considering a commercial lease, you'll want to make a good-sized list of all of the facilities you're going to need for all areas of the business. Some of these items might include:
internet

telephone lines

meeting rooms

space for presentations

audio-visual equipment

facilities for staff

canteens and kitchens

bathrooms

break-out areas
With the highly customisable nature and varied services available in a commercial lease, you might not need all of these facilities, but ensure you've got enough space for the ones you do need. The same goes for facilities in industrial and manufacturing areas of the company.
Want to find out more about serviced offices? Pop your details in the form or send us a message via our chat and we'll talk you through serviced offices and what's currently available.
What are the benefits of serviced offices?
Flexibility of renting business property
Renting business premises can provide more flexibility for your business as it grows. You are not locked into property ownership and you can usually agree with your landlord the length of the rental lease that you require, or have a break clause included in the lease. This will let you end the rental lease (usually on a specific date) if, for instance, you want to relocate. 
Renting business property can also give you space for negotiation with the landlord. We can negotiate any aspect of the rental lease, either at the start or if you want to renew it after the rental lease ends.
Financial benefits of renting business property
From a financial perspective, renting property can make good business sense. Upfront costs for leasing premises are often relatively low, though you may pay a premium to purchase the lease. Sometimes you may also have to provide a refundable deposit. But generally renting ties up less capital than buying business property, freeing up cash that could be used elsewhere in the business.
If you rent your business property you are not exposed to interest rate rises, although your rent may rise periodically as a result of rent reviews. Always check to see how rent is reviewed before you sign the rental lease. 
There is also less potential for unexpected economic fluctuations such as a decrease in property value – unless you wish to sell the remaining term on your rental lease to someone else.
Maintenance responsibility in rented business property
You may have less responsibility for the building if you rent rather than buy a business property, although this will depend on the terms of your rental lease. As a tenant you may have responsibility for repairs and maintenance inside the building but external maintenance is more likely to be the responsibility of the landlord, particularly in multi-occupancy premises. It may be possible that you have to pay a service charge as part of your rental agreement.
Is there a minimum contract period for a commercial lease?
Commercial Leases are either classified as short terms (less than 5 years) or long term (more than 5 years). Within these two types of commercial leases are a lot of room for customisation. Chat with us about setting up a lease that's right for your business.
Will my landlord be able to increase my rent over time?
Most leases for commercial property will include a rent review clause which states that the rent payable be reviewed every specified number of years, usually 3 to 5 years, in line with market values. It is important that the wording of the rent review clause make clear that the rent review is recurring every 5 years (or specified time) and not a once off event after the first 5 years.
Prior to 2010 commercial leases included an 'upwards only' clause which meant that the rent could not drop below what it was on the date of review. In essence this meant that even if market value deemed a rental rate below what a tenant was paying the rent was not adjusted downwards.
However since the enactment of section 132 of the Land and Conveyancing Law Reform Act 2009 'upwards only' rent reviews are prohibited in all leases created after 28 February 2010. Therefore, parties may agree to a lower or higher rent or remain at the same level depending on a review of market conditions.

What type of businesses can benefit from a commercial lease?
Commercial leases are valuable to businesses of all sizes, because of the choice, flexibility of amenities, and access to key locations it offers.
Scaleups
When you're growing fast, the last thing that you want to do is either a) run out of space or b) have to pay for space that you don't need. The flexibility of short-term commercial lease solutions allows companies to "pay as you grow" – so only take on workspace as and when they need it.
SMEs and Corporates
Commercial office space offers many benefits to larger companies too – finding a location and the features needed can help a company really make their mark and set up their business in a desirable way. Whether opting for a short-term or long-term lease, you'll have a new work home to thrive in.
How can I find the right commercial lease for my business?
At Irish Office Space, we cover all areas of Ireland, so you can be sure that we'll help you find the perfect space in no time at all. Best of all, it's at no cost to you. Get started below.
Not sure what would be best for you and your team? We're here to help.
Contact us today and one of our experienced team will be able to discuss any property related queries with you.