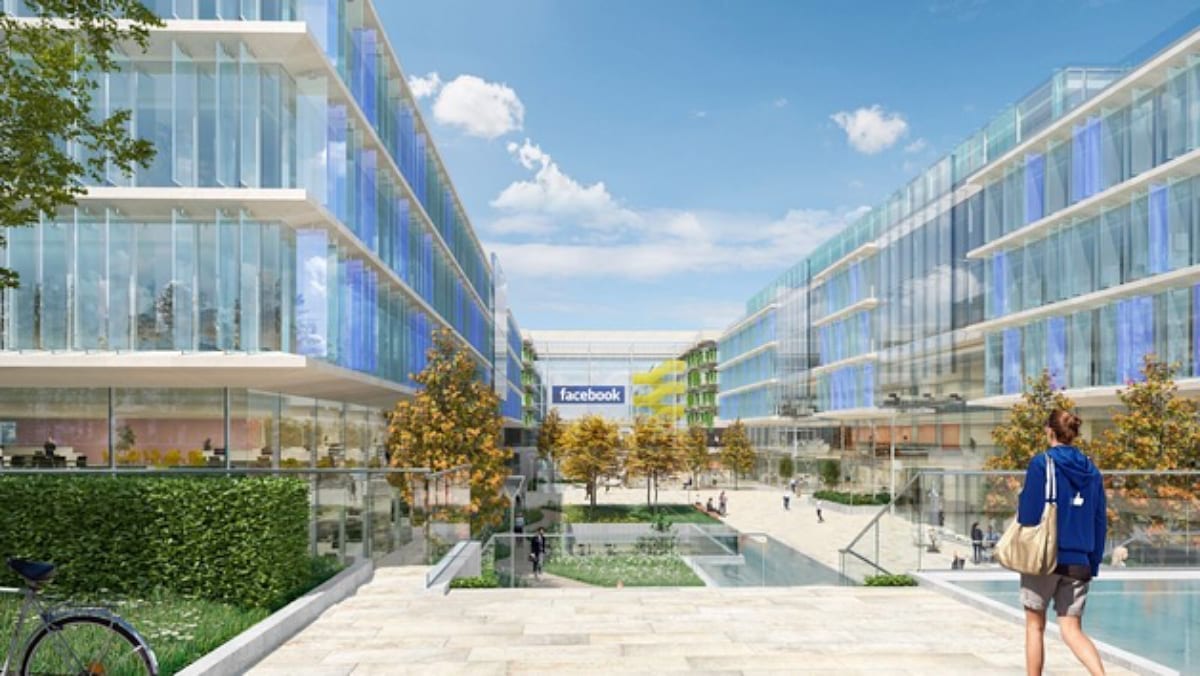 Facebook has said it is expanding its investment in Ireland by acquiring a long-term lease of 14 acres for a new campus development in Ballsbridge in Dublin. The premises, known as the Bank Centre, is currently occupied by AIB. The move will substantially increase its floorspace in the city, enabling it to expand its workforce by up to 5,000. Facebook has been in Ireland for nearly ten years and currently employs 4,000 people across a number of city centre locations. This deal, which was widely expected, will see it acquire the 14-acre site in the south Dublin suburb, allowing it to grow its floor space to 870,000 square feet. The new campus will play host to the 60 teams it has in Ireland across engineering, safety, legal, policy, marketing and sales.
It currently has its International Headquarters in Grand Canal Square in Dublin 2, as well as a facility at Samuel Beckett Building in Dublin 3, a data centre in Clonee in Co Meath and Facebook Reality Labs in Cork.
"This significant investment in a 14-acre campus with capacity for thousands more employees demonstrates our commitment to Ireland, our desire to grow our business here and continue to contribute to the economy," said Gareth Lambe, Head of Facebook in Ireland.
This shows Ireland is still a major worldwide hub for some of the leading tech firms in the world. Low corporation tax and a highly skilled workforce continue to highlight Ireland as a country that is pro-business.